The Best Autobody Services In Dixon Illinois
Dixon Autobody Clinic is a full-service collision repair and refinishing center. We make repairs to all makes and models of cars and trucks.
Our repair experts are trained to provide the best auto body service possible. Whatever your vehicle's auto body needs, Dixon Autobody Clinic can help.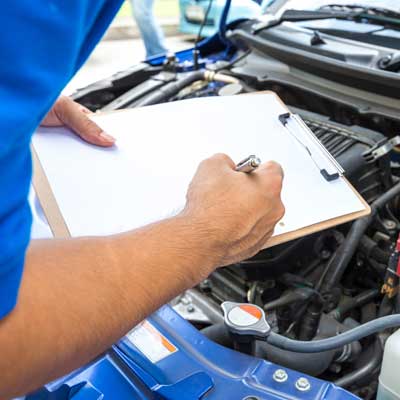 Free Estimates
If you're nervous about how much your repairs will cost, get a realistic perspective with our free estimates. You are under no obligation to use our services or to make repairs immediately, but we will be able to schedule your work right away if you do. We will inspect the exterior of the vehicle to make sure we know about all the damage and not just what's immediately obvious. We will then inform you about the cost and how long it will take to make the repairs.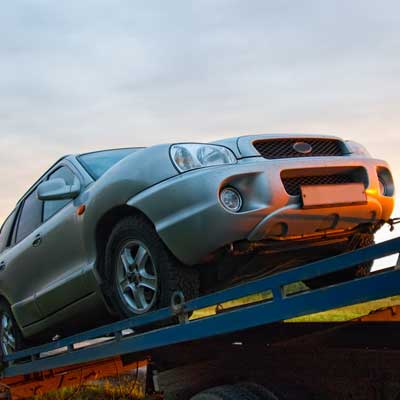 Free Pick-up and Delivery
Dixon Autobody Clinic will arrange to pick up and drive your vehicle from your home, place of work, or other location to our facilities to get the work done. Upon completion of the repairs, we can also deliver your vehicle to your home, place of work, or other destination of your choice. This takes the burden off of the customer by saving them time and the need to drive a damaged vehicle to our shop.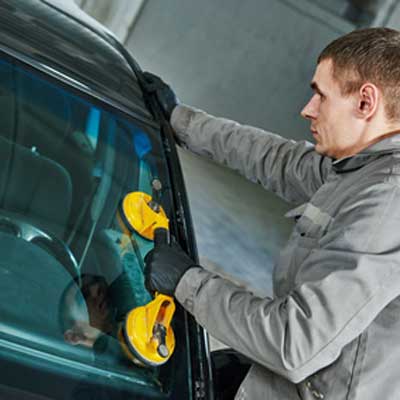 Auto Glass Replacement
A common repair in an auto accident is fixing windshields and windows. Whether it is a small crack or completely shattered, Dixon Autobody Clinic can replace any glass in your vehicle, returning it to its fully functioning state. This will help your auto glass last longer and be stronger than your old glass. If your glass was cracked due to hail, storm damage, or other reasons, we can certainly repair for those reasons as well.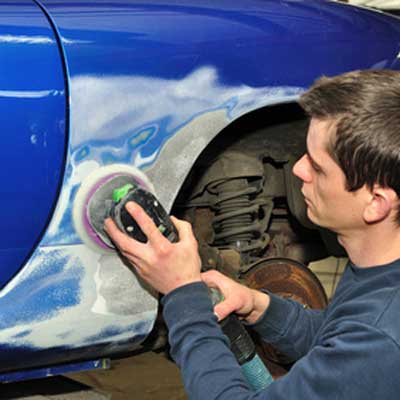 Fiberglass Repair
Dixon Autobody Clinic works with many vehicles whose body is made of fiberglass. This can become scratched, dented, chipped, or rusted as a result of an accident or overall wear and tear. We use fillers, wax, and other material to restore the fiberglass components of your car's body to look like new again. Whether the damage is major or minor, we can handle it.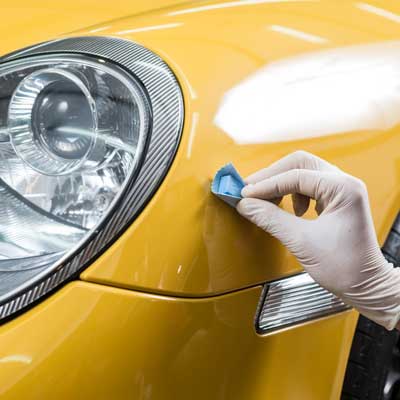 Paintless Dent Repair
Dents don't always require a new coat of paint. We can pop, pound, or pull out minor dents from the inside and repair more major dents by installing new body material. Doing repairs this way is less expensive and ensures that there will be no difference in the paint color of your car after we fix your dent.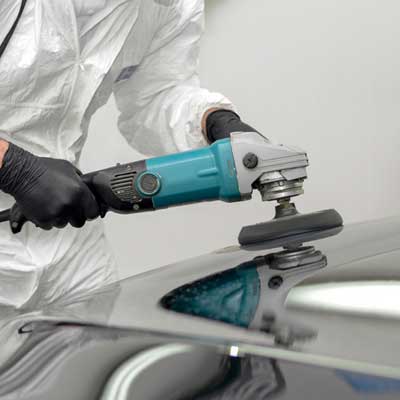 Specialty refinishing
Although we work primarily with cars, we also refinish motorcycle parts, house doors, garage doors, and appliances. If scratches, dents, and cracks are making these look unsightly, we can restore a new and appealing look in a matter of hours. Few auto body shops offer this service, but we are one of them.
We restore paint jobs, cracked and broken fenders, dents, scratches, bent license plates, broken tail lights, and more. When you get your car back, your car will look so good; you'll almost forget the accident ever happened!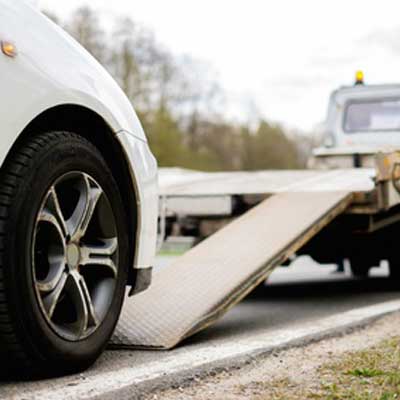 24-Hour Towing Service
Dixon Area
Whether your accident or break down takes place on a weekday afternoon or 2am on a Saturday night, Dixon Autobody Clinic provides 24 hour towing service. We will also give you a ride home and keep you from being stranded due to your disabled vehicle. We can tow your vehicle to our facility or any location of your choice. Our friendly staff will come to the rescue any time of day.